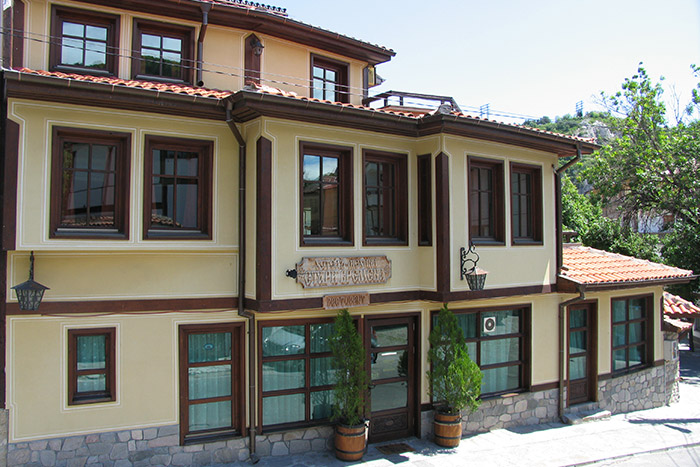 Family Hotel "Old Times" is located in the old part of the town of Assenovgrad, 40 meters away from the road to Bachkovo and Pamporovo and 300 meters from the center of the town. It consists of two perfectly restored ancient buildings which are monuments of the Bulgarian culture and keep the atmosphere of the Bulgarian Renaissance. It is surrounded by number of churches and chapels built more than 100 years ago. The most important sight of the town – the medieval Asenova Krepost (Assen`s Fortress), is only 2 km away.
The complex offers prompt and polite service.
Available for our guests:
Restorant (up to 45 people)
Two apartments
One double room /lux/
Seven twin-bedded rooms
Two single rooms
Every one of the rooms and apartments has a private bathroom (WC and shower in the rooms, WC and bath-tub with tangentor in the apartments), air-conditioner, central heating, cable TV, mini bar,WI-FI access free, telephone.
OUR TEAM
We will take care of you and will make your visit unforgettable.