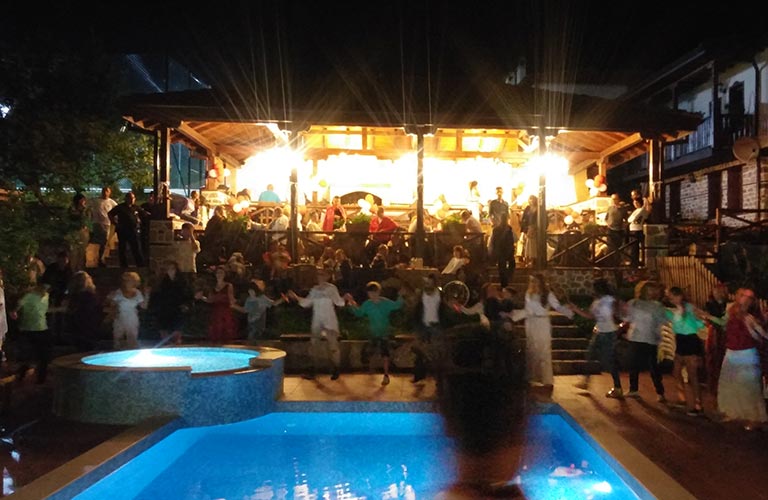 Old Times 2 is a perfect place for building a team!
Apart from our wonderful houses and cozy tavern we can provide a lot of other options for being together and having fun.
Tennis court and football
We have a multifunctional playground covered with artificial grass. You can play tennis or mini football. You can organize your own tournament and have fun and do sports together. We can provide balls and rackets.
Paintball
We are able to provide paintball games in the forest upon a prior request.
Horse riding
You can take a riding class or have a free ride upon a prior request.
Sight-seeing
We can provide a guide to show you our local sights – Karadjov Kamak, Belintash, Krastova Gora.
Swimming pool
In Old Times 2 you can use a big outdoor swimming pool with chaise-lounges and a bar. It is a wonderful quiet place to talk and have fun together with a drink in your hands.
Finnish sauna and big outdoor tangentor bath
It is quite unconventional but very pleasant way to relax in the company of your colleagues.
Firm party
The best end of your teambuilding day is having a party.
We can organize everything – traditional kitchen, drinks, DJ, traditional Bulgarian backpipes and singers.
If you have any questions please feel free to contact us.