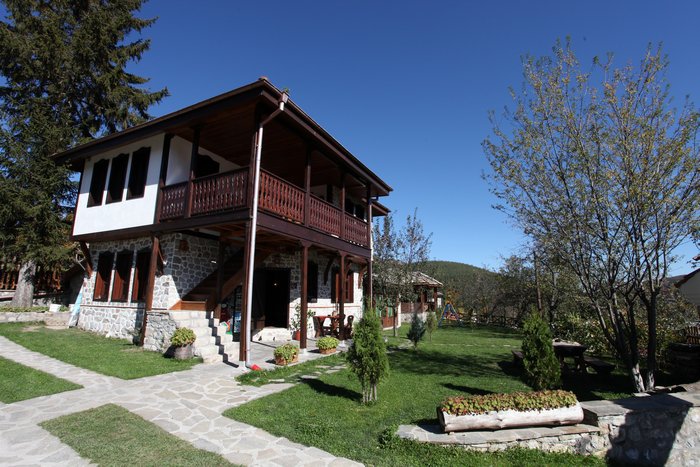 Guest Houses "Old Times 2" is located 1080m above sea level, in the village of Vrata near Assenovgrad. It is 26 kilometers away from Assenovgrad, 45 kilometers away from Plovdiv and 160 kilometers away from Sofia.
The surrounding area contains fascinating rock formations, caves, springs, ancient forests and rich and interesting flora and fauna. It is highly suitable for long calm walks and picnics in the silence and cleanness of this unspoiled countryside as well as for interesting walking-tours at every time of year. Only 1.5 km away is the famous rock phenomenon called Belintash, which is a protected nature landmark.
The extent of the complex itself is 3400 sq. m. The hotel part consists of seven renovated and new-built hoses, in the spirit of the local architecture. All of them are up to the present-day requirements for comfort and pleasure. The houses are separated into rooms and luxurious suits – 52 beds altogether. Every room is equipped with bathroom, local heating, satellite TV and mini bar and the suits with fireplaces, too. Guests could make use of a Finland sauna, a big exterior aqua spa, summer and winter restaurants, Bulgarian tavern, kid's corner, parking.
Besides the original Rhodopes atmosphere guests could enjoy original Rhodopes cuisine, homemade red wine and live Bulgarian bagpipe performance.
The hotel offers free WI-Fi hot spot and organized walking-tours to the local landmarks – Belintash, Krastova gora, Karadga's stone, Gargina dupka cave.